It started with a phone call in the midst of the pandemic.
In a normal business scenario there would be time to plan or consider the pitfalls, but we didn't have that luxury. People were hungry. They needed to eat. And we needed to act fast.
One of our co-founders, Mammad, had been a volunteer at a soup kitchen in Ridgewood, Queens, before the pandemic hit. He had seen firsthand that there were many socio-economic gaps and it was easy to imagine how the pandemic had widened them. The media was calling Queens "the epicenter within the epicenter" for a reason. Some of the most financially challenged people in the city were living there, COVID had hit hard, and the community was left devastated.
Father Mike—our friend at Hungry Monk in Queens—shared the scene with us on the phone, and we knew that we had to act right away. Before COVID hit, he had a project that provided "warm houses" for people who were trying to get back up on their feet after experiencing homelessness. Initially his project was small, but the pandemic called him to step up in a whole new way. "Most of the pantries and kitchens have closed," he told us. "There are no donations from restaurants as they are all shut down."
He'd been running his operation alongside Pastor Hank, but a few weeks into the pandemic, Hank was hospitalized with COVID too.
The demand continued to grow, so Mike increased his efforts. In Ridgewood, there were often 2000+ people in the queue for food. Although he was initially serving his local community, he started getting calls from as far afield as Bushwick and the Lower East Side. The story was always the same. The number of people who needed help was increasing and the places that were offering it were reducing. There wasn't enough food to go around. Alexandria Ocasio-Cortez (AOC) even called him for her neighborhood in the Bronx, and went out to help him serve her constituents too.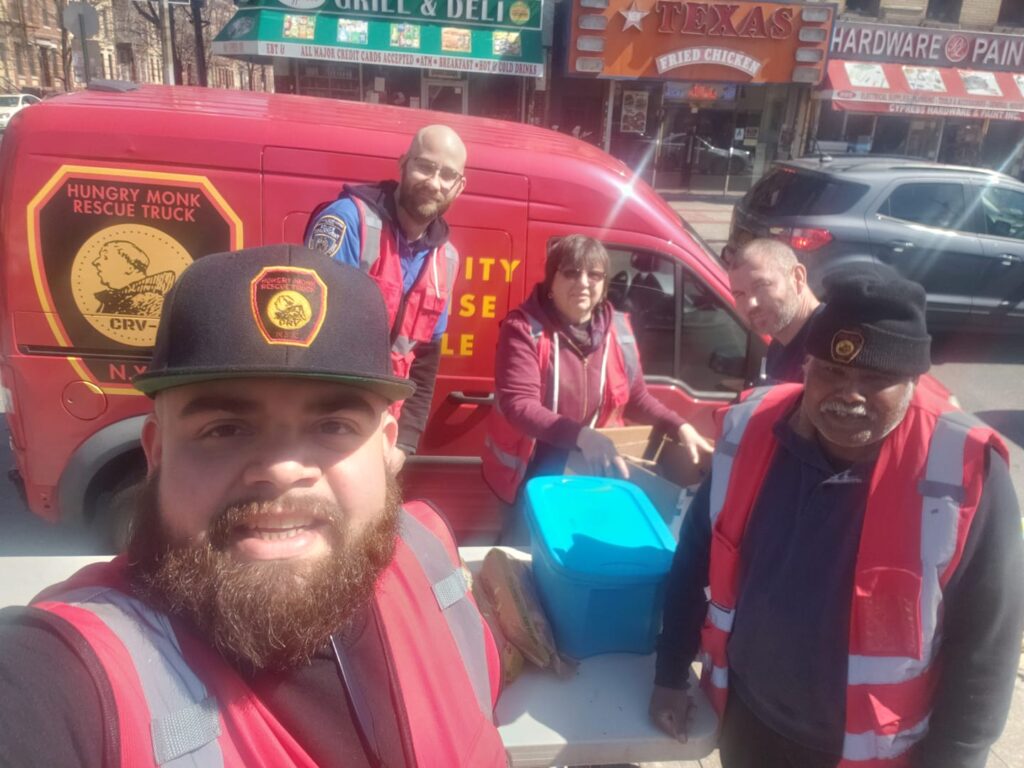 East Village Loves Queens
After the call from Father Mike, we immediately concentrated on fundraising. We'd helped a few local cafes stay afloat during the pandemic and seen a lot of generosity in the East Village, so we began to apply the same skills to this task. What we quickly realized though, is that Queens seemed a world away for a lot of the people around us. So, we decided to build a bridge between our two communities, which is why we named our project East Village Loves Queens. Father Mike shared that their greatest need was cooked food, so although we were providing pantry packs, we started cooking too. Our friend Ali Sahin, runs café C&B on East 7th Street, and without hesitation he gave us the keys. We started collecting donations and cooking in the evenings when his day shift was over, and on the first day we made 600 meals which were picked up and distributed in Queens. After that, we started to gather volunteers, raise funds, and cook on a regular basis.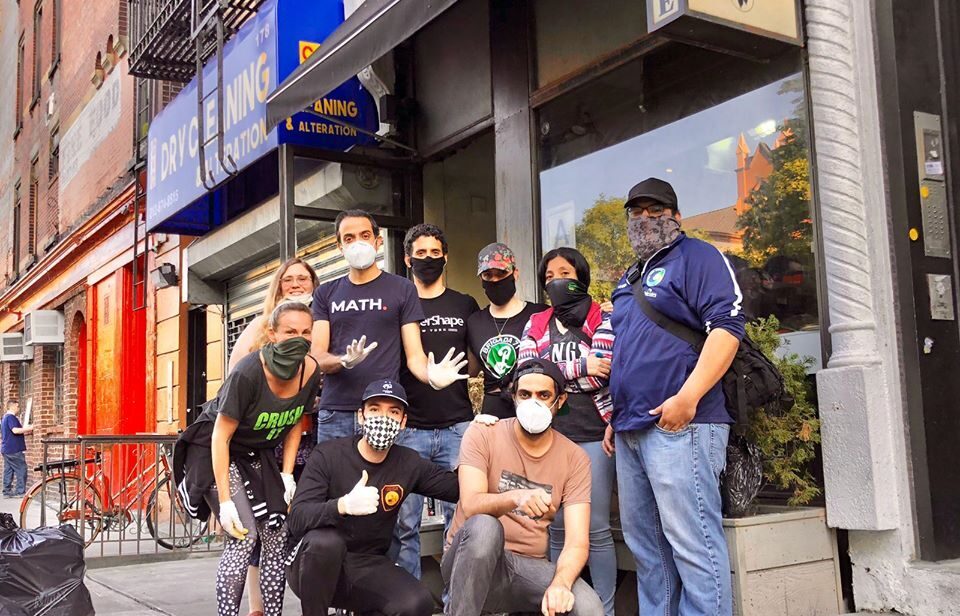 National Crisis
Eight weeks in, a second wave of challenges hit when the US erupted in a national crisis. We were all heartbroken by the devastating murder of George Floyd, and New York City erupted with the news. Many of our team joined the Black Lives Matter protests on Saturday's and cooked on Sunday's. In the midst of the protests, the East Village got hit by a spate of looting and vandalism (separate from the legitimate protests). Unfortunately café C&B was hit too. Our friend Ali, the owner, was able to rebuild quickly, but in the meantime Howard Brandstein from Sixth Street Community Center stepped in, letting us use the center, and a new partnership was born. The first week we cooked there was the week that New York was under curfew, so we had to work hard to wrap it up and get our team home by the 8pm deadline.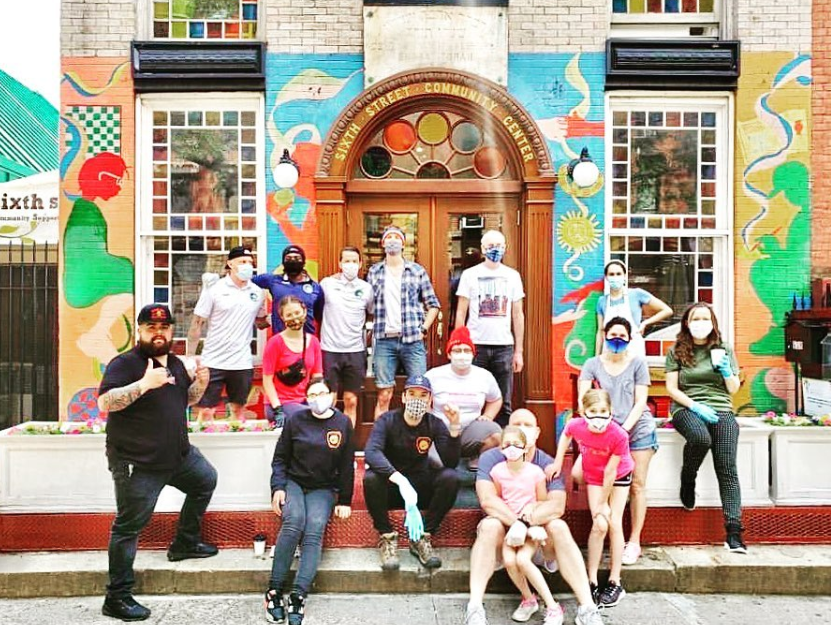 Sixth Street Community Center
At Sixth Street we have much more space, so our efforts have expanded. With the new space, we can cook up to 3000 meals in a day. We're also cooking for East Village residents and expanding our efforts into other community projects too. Our aim is to build bridges between the East Village and some of the more underserved communities in New York. Although the pandemic is currently less of a threat in the city right now, its aftermath has left many in the city financially devastated, and broadened socio-economic gaps. We are working with community leaders to fill those gaps, provide empowerment projects to help people get back on their feet after COVID, and make sure the city that we love is rebuilt from the ground up.